Yeh.. Its winter season, no snow at all, just a pouring rain all day long. No stopping at all, from the late night still go on and on. When I checked my desktop Yahoo Wedge for the temp, do u know what its stating? Continues 2 deg Celsius. Cant believe why no snowing, at least ice??? As I learnt from ppl around, last 10yers or so no snowing encountered from San Marcos , TX area, only some ice. Several days before just saw some ice with da rain but dat stays no longer than 15 seconds. Yep look forward to see some great ice rain..............yeh..........

1. view from the front side of the room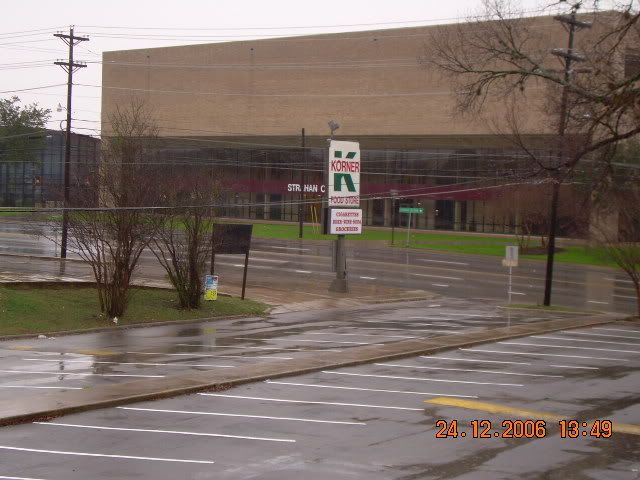 2. Front view from da apartment
3. Back view through the room. U can see the Swells park and the San Marcos river, pretty cool view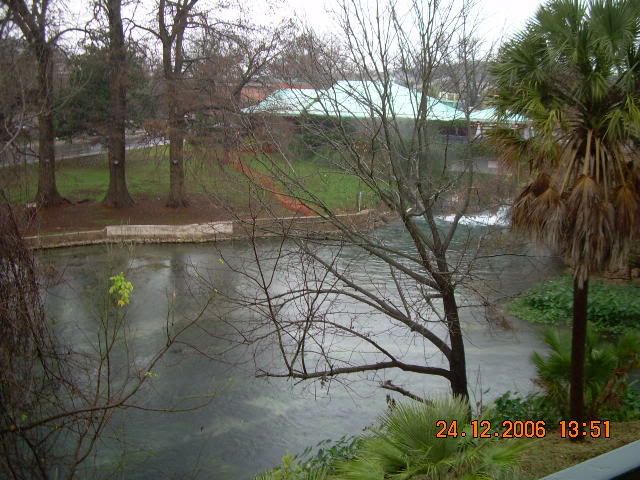 4. Another view of the San Marcos river, ahead u can see the Crab Shack restaruent water fall. This is also from the back of the apartment.
5. Starting place of the San Marcos river. Its a restricted area for swimming or fishing. Just back side of the apartment. Nim's working place is far right hand side of the area. Just 500M from here, but when we want to walk there only way is to use the normal vehicle route, its abt 2Km, will take abt 20min to walk over there. Great idea to have a boat and just cross the river to go there
.... ;)
if possible